Passengers arriving to Rosslare Europort from France
Passengers arriving to Rosslare Europort on ferry services from France (including passengers transiting through France) from Thursday 15th April should note that they must complete Mandatory Hotel Quarantine (MHQ) for a period of 14 days. Please visit our News Section for more information. Reminder: All car passengers who are wishing to use car parking facilities at Rosslare Europort must download the APCOA Connect app to enable payment of parking fees. For further details please click here.
Brittany Ferries begins sailing from Rosslare
17 May 2020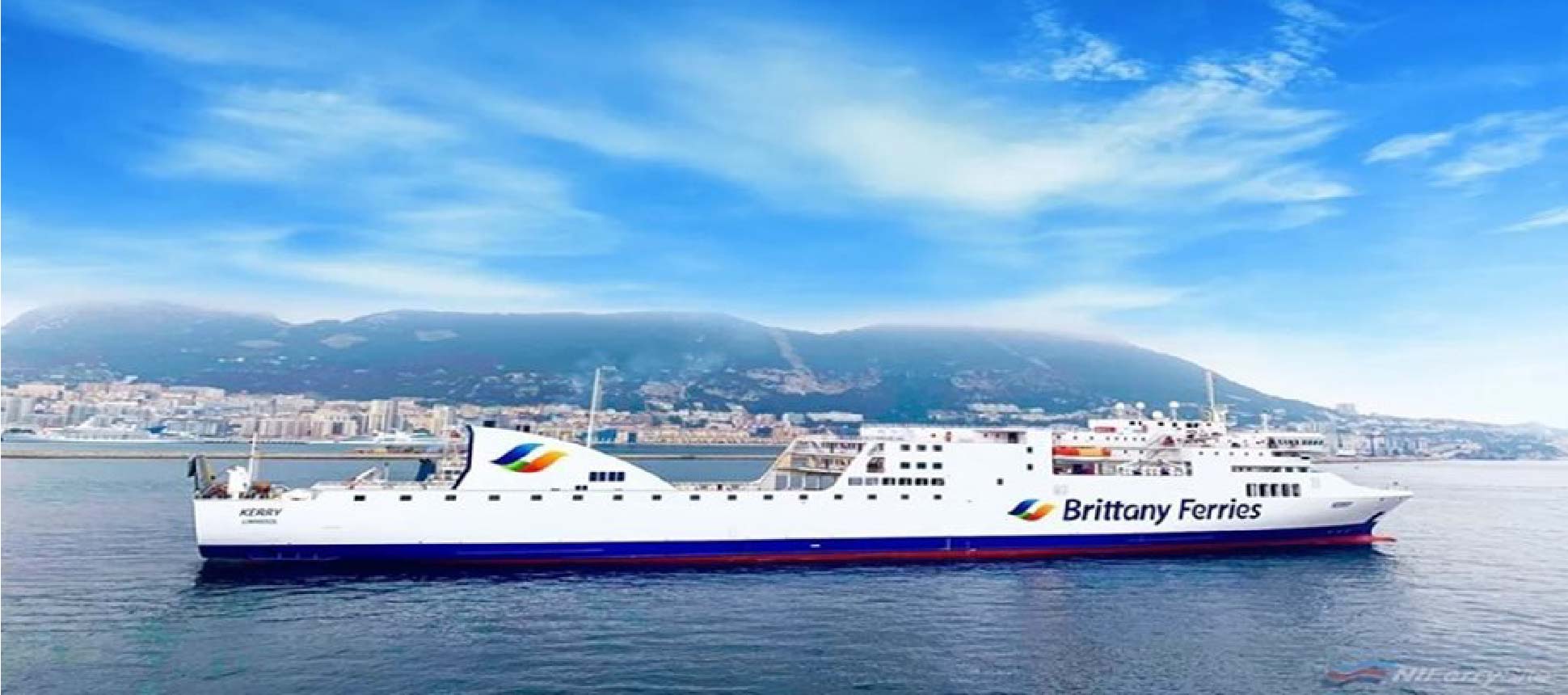 The first sailing of the new Brittany Ferries route between Rosslare Europort and Spain launched from Rosslare on Friday 28th February.
The bi-weekly service will operate from Rosslare Europort to Bilbao in Northern Spain. From next month it is planned that an additional service from Rosslare to Roscoff (France) which will run once week, return and this will operate until the autumn. The services are being operated by Brittany Ferries who previously operated sailings from Cork to Santander. Initially services to Bilbao will be operated by a smaller vessel 'The Kerry' but there are plans in place for a larger ship to take over services in a few months. Sailings are scheduled to leave Rosslare every Monday and Friday night, returning from Bilbao on Sundays and Thursdays at 12 noon until late March, when it is planned to change to Fridays/Wednesdays and Sundays/Thursdays.The Rosslare-Roscoff service is scheduled to start sailings at the end of March and depart Rosslare on Monday evenings, with the ship returning on Tuesday evenings.
Speaking at the launch of the new route to Spain, Brittany Ferries Group Freight Director, Simon Wagstaff:
"I am delighted to be here for the first Brittany Ferries sailing from Rosslare. Since we opened operations linking Ireland and Spain in 2018 we have listened carefully to feedback from freight customers, on what is predominantly a route for commercial traffic. The clear message was that a move to Rosslare would help them and us deliver a more attractive option to the UK landbridge. We now operate from two ports in Ireland, reinforcing our commitment to the country, its people and its economy."
Glenn Carr, General Manager, Rosslare Europort added: "We are delighted to welcome Brittany Ferries' Kerry to Rosslare Europort. We look forward to working with Brittany Ferries to building a successful partnership to serve freight and passenger customers. The decision to introduce this service not only shows the appeal of Rosslare Europort to shipping lines, freight and tourism customers, but also is the first of what we intend to be a number of new business announcements, building on our €25 million investment plans in port facilities, infrastructure and technology".
Carr added "Rosslare Europort is Ireland's closest port to mainland Europe, and is now the only port outside of Dublin with a Border Inspection Post facility, and will provide the quickest direct services for exports and imports to both Europe and the UK post-Brexit".
We would like to wish Brittany Ferries every success in their new partnership with Rosslare Europort.