Rosslare Europort Masterplan
We are working to transform Rosslare Europort, to improve your port and your facilities. While planning your trip please be aware that there are changes to the port layout and parking facilities. Please allow sufficient time before your departure to familiarise yourself of the changes. We apologise for the inconvenience during these essential works
MasterPlan Update
Car Parking changes in Rosslare Europort will come into effect from Tuesday 8th August, 2023. Please see our MasterPlan Update for further information on the planned car parking changes due to construction works.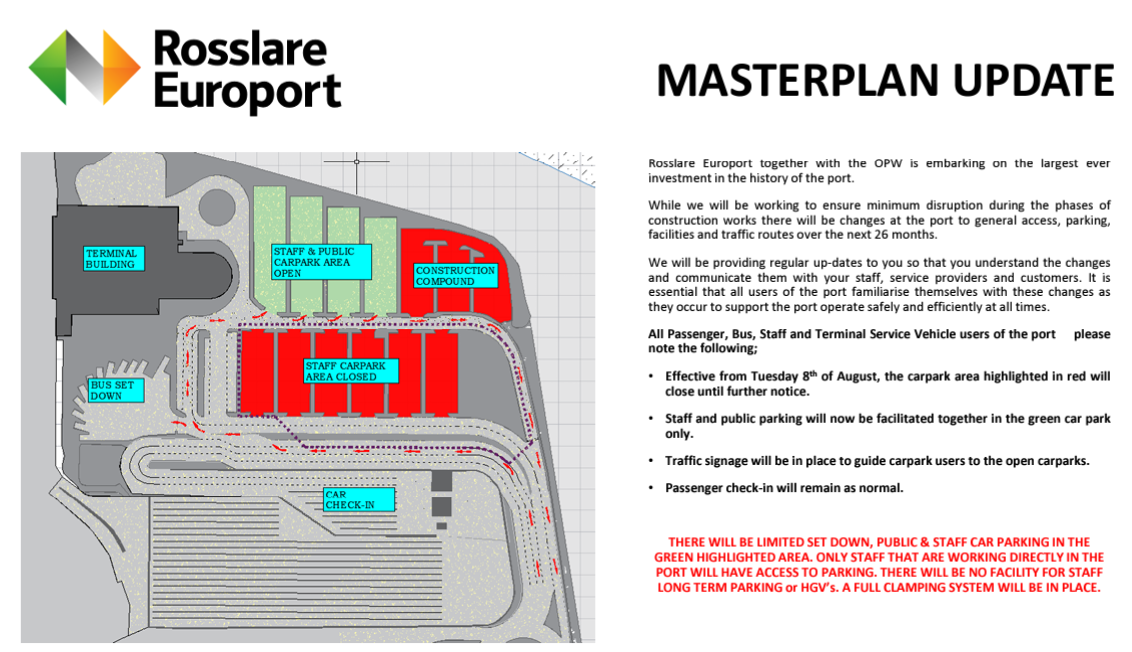 Truck Parking Facilities
Effective 10th July, 2023 there will be changes at the port to general access, parking, facilities and traffic routes over the next 26 months. For full details please open this Information Leaflet.