Rosslare Europort Masterplan
We are working to transform Rosslare Europort, to improve your port and your facilities. While planning your trip please be aware that there are changes to the port layout and parking facilities. Please allow sufficient time before your departure to familiarise yourself of the changes. We apologise for the inconvenience during these essential works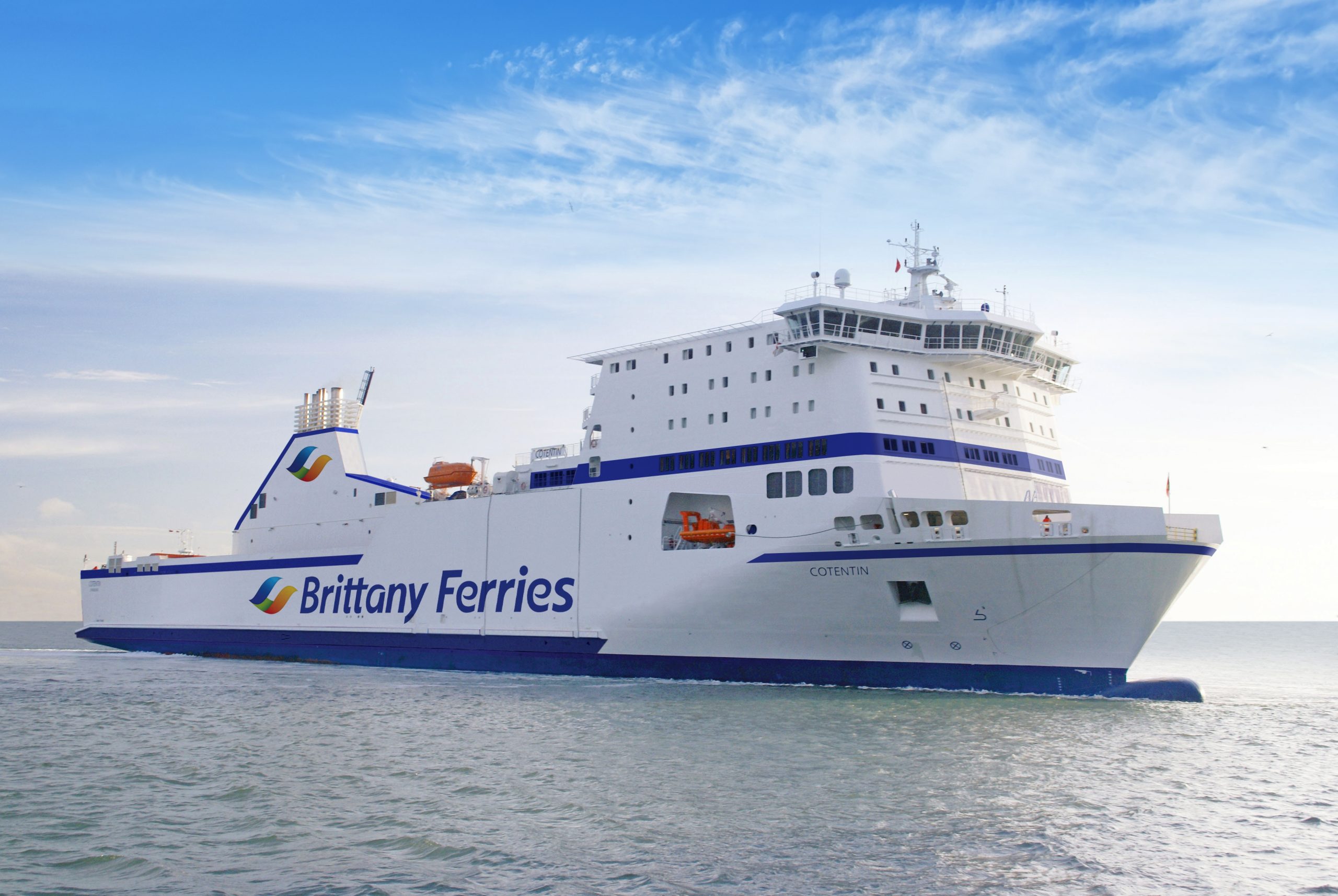 Rosslare Europort management have warmly welcomed the announcement by Brittany Ferries that the Rosslare to Le Havre service is to reopen to passengers in early 2023.
The route had been run in freight-only mode, since the Covid crisis struck. But tickets have now gone on sale for what is a classic Ireland to France passenger route, for journeys taking place from 1 March 2023.
Passengers will travel on Brittany Ferries Cotentin. The ship has space for up to 114 passengers in well-appointed cabins. Cotentin hosts a self-service restaurant, bar and small shop. Up to 30 dogs can be accommodated on the route (travelling in vehicle). The service will operate weekly, departing Rosslare Europort at 17:45hrs on Saturdays (arrive Le Havre 15:00hrs Sunday) and departing Le Havre at 19:00hrs on Fridays (arrive Rosslare 14:30hrs Saturday).
The additional passenger service is the latest passenger-focused service to be confirmed for Rosslare Europort, with 2023 shaping up to be the year of the passenger as the port works with shipping lines to expand sustainable travel options for holidaymakers.
Already confirmed for 2023 is:
Brittany Ferries last month commenced twice weekly operations in each direction of the LNG-powered Salamanca on the Rosslare Europort to Bilbao route, a cruise ferry-type vessel ideal for holiday travel
Stena Line has confirmed it will double sailing frequency to six sailings each way, and treble capacity, on the Rosslare to Cherbourg route from June 2023, with the addition of the Stena Vision cruise ferry to the Stena Horizon ferry, also prioritising holidaymakers' needs
Glenn Carr, Director Commercial Business Units for Rosslare Europort's Port Authority Iarnród Éireann said "in Rosslare Europort, we have transformed freight transport between Ireland and Europe post-Brexit with our huge expansion of operations to facilitate trade. That same journey is now underway for tourists, with many looking for more sustainable travel options and to avoid summer airport chaos."
"Brittany Ferries resuming passenger services on the Le Havre route adds to their enhancement on Rosslare to Bilbao, and Stena Line's doubling of services on the Cherbourg route to give real momentum to this trend.
"Summer 2023 will be the busiest ever season for passenger services from our port. Rosslare Europort will be Ireland's Gateway to Europe for both passenger and freight services, and we look forward to continued growth as we develop the Port under our masterplan," Carr concluded.
Rosslare Europort welcomes return of Rosslare to Le Havre passenger services with Brittany Ferries