Rosslare Europort Masterplan
We are working to transform Rosslare Europort, to improve your port and your facilities. While planning your trip please be aware that there are changes to the port layout and parking facilities. Please allow sufficient time before your departure to familiarise yourself of the changes. We apologise for the inconvenience during these essential works
Rosslare Europort welcomes major investment into Port Facilities
These upgrade works are necessary to provide permanent Brexit infrastructure at Rosslare Europort to ensure compliance with EU Customs, sanitary and phytosanitary (SPS) and official food controls legislation, thereby providing protection for the EU single market.
The proposed terminal seven development at Rosslare, includes the redevelopment of the existing site and the demolition of a number of existing buildings to facilitate the construction of a new border control post (BCP) consisting of a number of new buildings and associated external site infrastructure.
The terminal seven facility will facilitate the processing and exit routes from the passenger and freight ferries that use Rosslare Europort.
The OPW has developed the Rosslare project on behalf of the three agencies conducting checks and controls:
the Revenue Commissioners
the Department of Agriculture, Food and the Marine
the Department of Health/HSE
Along with 58 weekly UK services, the port now also operates over 36 services between Rosslare and Bilbao, Cherbourg, La Havre, Dunkirk and Zeebrugge. It is now the only port in Europe to have the 3 largest RoRo brands operating services collectively.
Overall freight in the past two years has grown cumulatively by 53% with a 398% increase in continental trade. There has also been a return to pre-covid passenger numbers and Port management are expecting one of its strongest ever summers for passenger and tourism business, reflected by the moves by the port's shipping customers.
Speaking after the announcement, Glenn Carr, Director of Commercial Business Units, Iarnród Éireann said: "I am delighted that this tender has been awarded. The proposed works will greatly enhance the customer experience at Rosslare Europort for our customers and will ensure that as the Port continues to grow we will have the necessary infrastructure in place to futureproof the Port for generations to come"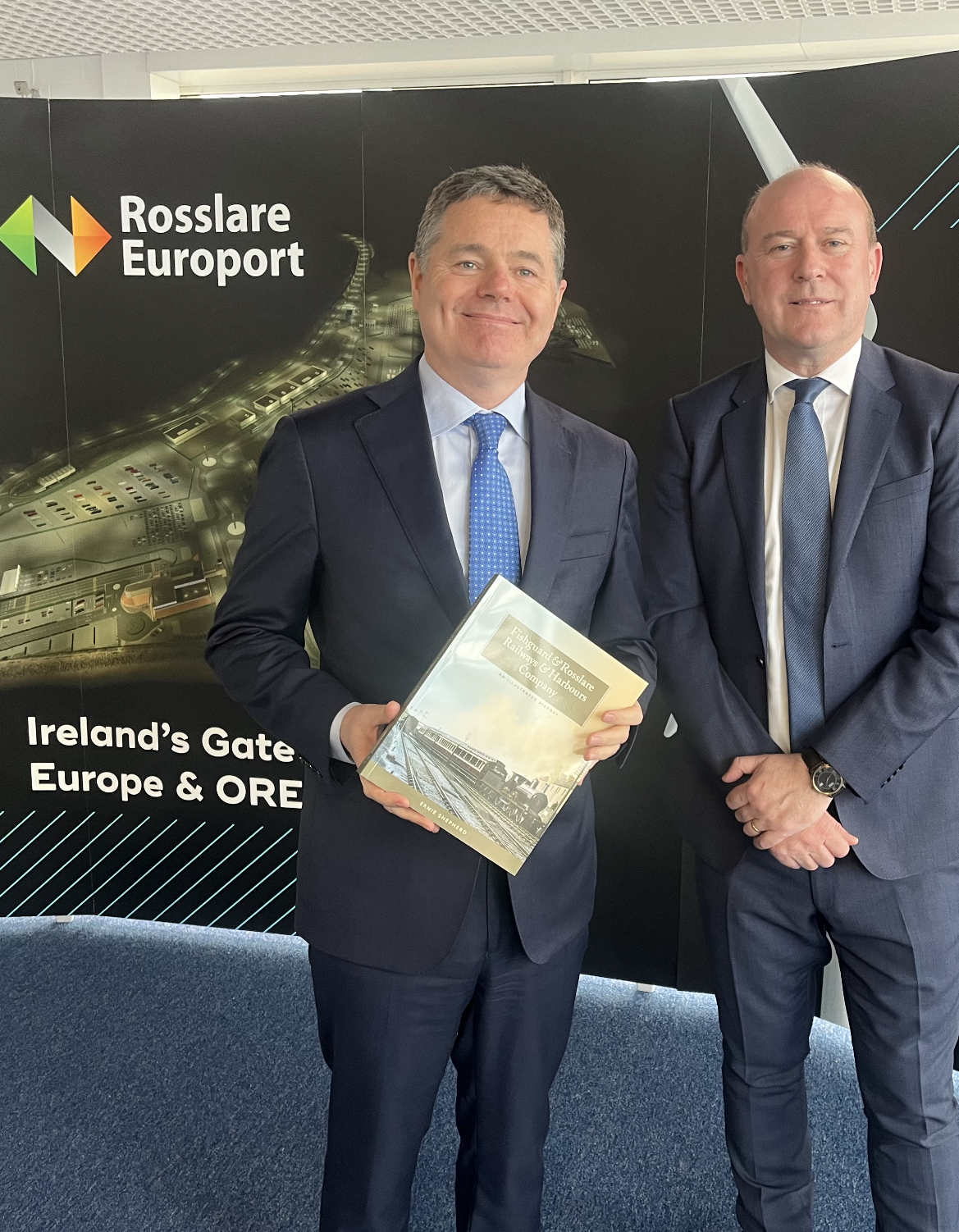 Rosslare Europort welcomed the visit of Minister Paschal Donohoe on Monday where Glenn Carr, Director Commercial Businesses and Port Authority for Rosslare Europort discussed the growth of the port and the ambitious infrastructure projects planned.